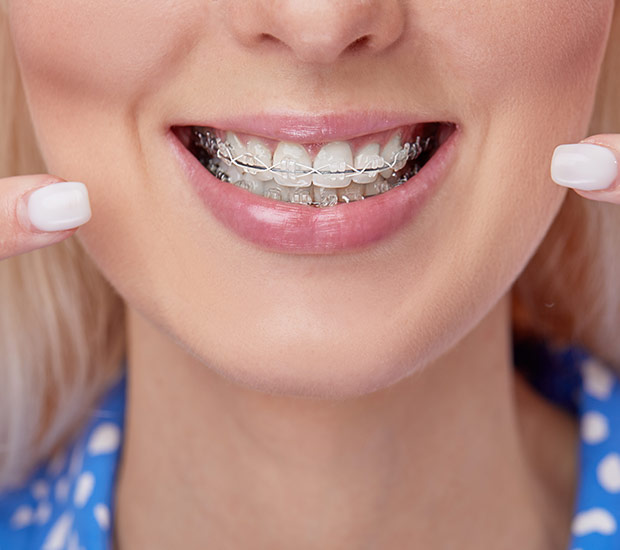 Aesthetic Braces
Cleburne, TX
Aesthetic braces are a great orthodontic option for patients looking for something more discreet. This type of braces includes ceramic braces, clear aligners, and Invisalign. Aesthetic braces can often achieve everything metal braces can do while maintaining a more pleasant appearance.
Aesthetic braces are available at Tennison Orthodontics in Cleburne and the surrounding area. We can help you get the smile of your dreams and look good doing it. Call us today at 817-522-7358 to schedule an appointment or learn more about our services.
Request An Appointment
No Charge for New Patient Exams!
Why Aesthetic Braces
Traditional metal braces and aesthetic braces are both orthodontic devices that can address malocclusion, tooth crowding, and tooth spacing problems. Both are tailor-made to fit each patient's mouth and meet their individual needs. Metal braces consist primarily of brackets and wires, and periodic tightening appointments to gradually shift the teeth.
It is crucial to remember that there is no "best type" of braces. Each patient is different, with unique needs. Thus, what works best for one person may not work best for another. Metal braces and ceramic braces tend to deliver more precise results. As such, they are often more suitable for patients with more complicated cases, while adults and teenagers looking for a more discreet option may want to consider clear aligners and Invisalign. Ceramic braces are a nice compromise for those who need to address severe misalignment or malocclusion without drawing too much unnecessary attention to their smile.
Ceramic Braces
The primary difference between ceramic braces and metal braces is that ceramic braces use clear or tooth-colored brackets, whereas metal braces use gray or metallic silver brackets. In this way, patients get the "best of both worlds" — precise orthodontic treatment and a less noticeable case of "metal mouth." Alternatively, patients can choose to personalize their bracket colors — making their braces an accessory rather than something to hide. They also do not interfere with imaging tests, which metal braces tend to do.
However, ceramic braces have larger brackets than metal braces. As a result, some patients may find it more challenging to keep up their oral hygiene routines, leading to gum sensitivity. Oral hygiene is always something to pay extra attention to during orthodontic treatment, but this is especially true with ceramic braces — especially since they are more susceptible to staining. They also tend to be less durable than metal, which can prolong treatment.
Clear Aligners
When patients undergo treatment with clear aligners, they receive a series of custom-made mouthpieces designed to slip firmly over the teeth. They are best suited for teenagers and adults, as children's mouths and teeth are still developing and not predictable enough to create aligner trays for. Dr. Tennison typically reserves this option for patients who have mild to moderately crowded teeth or minor spacing issues.
After a thorough physical examination of the patient's mouth, Dr. Tennison will begin creating a customized plan for their clear aligner treatment. Patients will need to be fitted for several versions of their aligners, as their teeth will continuously shift over time. These transparent devices consist of a plastic or acrylic material, and patients should remove them when brushing, flossing, eating, or drinking anything other than water.
Invisalign
Invisalign® is the most popular brand of clear aligners available on the market today. The Invisalign system uses advanced, patented technology to allow for a better fit and a more personalized treatment process. The trays consist of SmartTrack® material and are tailor-made in Invisalign facilities based on molds of the patient's mouth. Like braces, Invisalign works by applying gentle but consistent pressure to gradually shift the teeth.
For many patients, Invisalign can deliver even faster results than traditional metal braces. However, Invisalign trays are removable, patients must be vigilant not to lose them — lest they have to spend more money on replacement aligners. Invisalign is also sometimes more expensive than metal braces. To some patients, the ease and aesthetic benefits are worth the trade-off — plus, Invisalign typically entails fewer orthodontist's visits.
Call Us Today
If you are looking to improve your smile but are feeling self-conscious about getting orthodontic treatment, aesthetic braces may be just what you are looking for. We at Tennison Orthodontics can help. Call us today at 817-522-7358 to schedule an appointment or learn more about our services.
Frequently Asked Questions
Can I still get braces if I am an adult?
Yes, of course. In fact, adults tend to gravitate towards aesthetic braces, as many feel self-conscious about the youthful connotations associated with "metal mouth." It is never too late to correct your bite and realign your teeth. Plus, braces are not just about improving your smile — they also improve your oral health and reduce your risk of dental problems in the future.
Am I a good candidate for ceramic braces?
Since brackets on ceramic braces tend to be more fragile, the ideal candidate for ceramic braces has had all their adult teeth come in. Additionally, their mouth should have mostly stopped growing. These factors can lower the chances of the brackets breaking.
Can I start wearing clear aligners if I have gum disease?
No. It is crucial to treat gum disease before beginning any orthodontic treatment, as it directly affects the supporting gum and bone structure. Consult your dentist to address any underlying issues before coming in for clear aligner therapy.
Can every orthodontist offer Invisalign?
No. Any doctor who wants to offer Invisalign therapy must undergo specialized training. Otherwise, you run the risk of improper treatment.
How often will I need to come in for follow-up appointments for metal braces, ceramic braces, clear aligners, and Invisalign?
Most patients with metal braces and ceramic will need to come in for follow-up visits every four to six weeks. The same is true for clear aligners and Invisalign. However, as mentioned earlier, each patient is different and has different needs. As such, some patients may need to come into the office more or less often than others. Dr. Tennision can determine the best course of treatment for you.
Recent Posts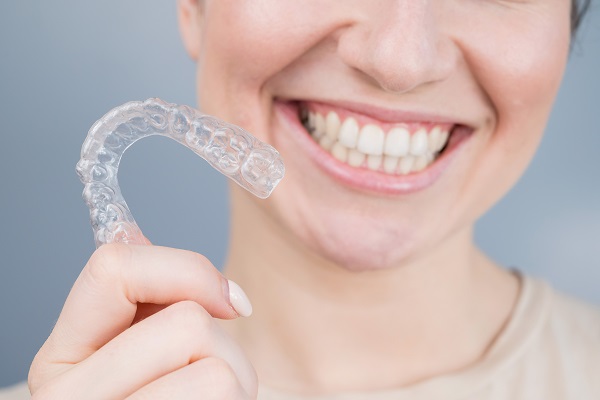 Oral health is foundational to good overall health. Through the help of an orthodontist and bite correction, difficulties with chewing or speaking can be overcome. The inability to ingest food or clearly articulate impacts both physical and mental health. Bite correction has the potential to change the course of an individual's health and wellness.Changes in…
Explore additional topics covered on our website: